Don't take our word for it…….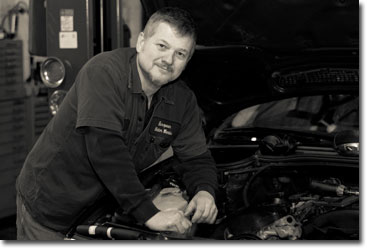 What others are saying about European Motor Werks
My Saab 9-3 broke down on the highway outside of Knoxville and about 150 miles form my home in Atlanta. Ken at European Motor Werks came to the rescue. He is ethical, highly competent, and affordable. His detailed pricing either came on par with my specialist in Atlanta or in some cases cheaper. He made a very painful experience for a female (a breakdown including a hotel night and rental car) much easier to bare. He is trustworthy and went the extra mile in several situations. The only downside is that I cannot make him my specialist given the distance. So, do me a favor, and reward him with your business. You will be glad you did.
Thank you so much for all the kind and generous acts over the years. You are friend and outstanding human being. We are very fortunate to have you in the neighborhood.
Just wanted to thank you once again for your excellence in "Service and Repair with Care"! I really appreciate all of your sound advice and sensitivity to my situation. As always your expertise, honesty, and overall integrity go unsurpassed. It's no fun to have car repairs, but since it goes along with having a car (and you having a great business!) I'm thankful to have European Motor Werks!
Many thanks for taking such good care of my old volvo and the extra touch of washing it is what makes you guys a dream operation. You care about your customers.
Thank you for your advice and hard work on my BMW. You explained everything thoroughly, fixed the problems and returned my car in a timely manner. I will never take my car any where else and will recommend you to my friends, family and colleagues.
Many, many thanks for all you've done. I really know my vehicles are in good hands when they come out of your shop.
Just wanted to let you know how pleased I am with my car! I felt like it was new again! I told my daughter "Ken takes care of my car like it is his own". You can't ask for more that that. Thanks again.